Designations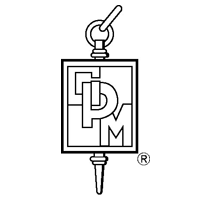 Certified Property Manager (CPM®)
The "CPM" designation is the premier designation in property management and designated mangers are considered Asset Performance Experts. This designation, which originates through the Institute of Real Estate Management (IREM®), is awarded to highly skilled and experienced property management and asset management professionals and recognized by the National Association of Realtors (NAR). The "CPM" designation signifies expertise and integrity to employers, property owners and investors. Members manage approximately $900 billion in real estate assets. The "CPM" designation is an extensive program which combines education, experience and hands-on planning involving actual properties and requires a serious commitment from "CPM" candidates. Courses cover how to analyze a property's physical and fiscal performance, implement policies and procedures to enhance short and long-term property values, and market, retain and improve tenant, resident and employee relations. In addition, candidates must complete a rigorous ethics course and agree to abide by IREM's Code of Ethics. The requirements must be met within a ten year period.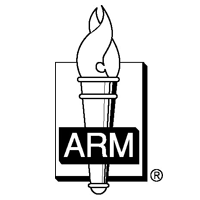 ACCREDITED RESIDENTIAL MANAGER (ARM®)
ARM® stands for ACCREDITED RESIDENTIAL MANAGER®. This designation is awarded by the Institute of Real Estate Management to specialists who manage residential and apartment properties, rental mobile homes, rental condominiums and single-family houses, and condominiums. "ARM" designated property managers deal with minimizing vacancies, controlling property costs, enhancing property values and fulfilling owners' objectives. Every candidate must have a minimum level of experience and must successfully complete a five-day course and examination that reviews the operational issues faced on a daily basis, and a three-day ethics course. In addition, ARM® professionals are governed by IREM's Code of Ethics.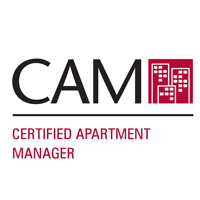 Certified Apartment Manager (CAM)
The "CAM" designation is earned by property management practitioners who have extensive training in the following areas: Management of Residential Issues, Property Maintenance, Legal Responsibilities, Risk Management, Human Resource Management, Financial Management, Fair Housing, Research, Analysis & Evaluation and Marketing and have passed a rigorous two part exam administered by the National Apartment Association Education Institute.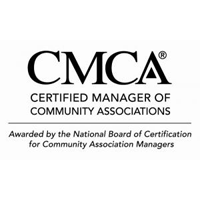 Certified Manager of Community Associations (CMCA)
Why hire a CMCA? An estimated 60 million Americans live in 300,000 community associations. These homeowners need professional guidance on issues such as reserves, maintenance, insurance, budgets, contracts, the law and rules enforcement. Running a community association is like running a business. The best way for homeowners to protect their investment is by hiring a qualified, board-certified CMCA. Who are CMCAs? CMCA-certified professionals manage every type of community: condominium associations, homeowner associations, resort communities and commercial tenant associations.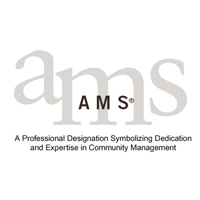 Association Management Specialist (AMS)
What is the AMS® designation? The AMS® designation is the second tier of professionalism for community association managers. Through advanced education, training and guidance, the AMS® designation helps ensure that the manager has the knowledge, experience and integrity to provide the best possible service to your association.